Day 1 :
Keynote Forum
inFertile Life, UK
Time : 09:00-09:30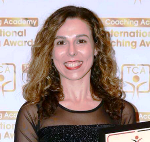 Biography:
Andreia Trigo (RN, BSc, and MSc) is the founder of inFertile Life, multi-awarded nurse consultant, author and TEDx speaker. Combining her fourteen-year medical experience,CBT, NLP and her own eighteen-year infertility journey, she has developed unique strategies to help people undergoing similar challenges achieve their reproductive goals. The Enhanced Fertility Programme is helping people worldwide and has been awarded Best Innovation in Business 2018 and E-Business.
Abstract:
Andreia Trigo is a fertility nurse, NLP coach, TEDx speaker, author and founder of inFertile Life, an organisation that supports people during their fertility journey, helping them improve their physical and emotional health for fertility.
The Enhanced Fertility Programme is an evidence-based approach, informed by research in collaboration with London South Bank University. For our work in this field we have been awarded NLP Coach of 2017, Best Innovation in Business 2018 and E-Business of 2018. The Enhanced Fertility Programme is an innovative response to the worldwide worsening fertility rates. We wanted to provide a solution that would address the infertility problem at its source and would support people not only in Europe, but in more deprived areas of the world where people don't have easy access to healthcare professionals.
During this talk, we explain how we developed an award-winning solution that is making a difference worldwide. We also discuss the research data behind it and how you can implement similar programmes in fertility clinics, helping you improve patient education and experience, increase patient acquisition and patient retention rates.
Keynote Forum
Homerton University Hospital, UK
Time : 09:30-10:00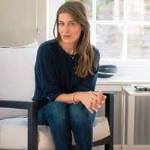 Biography:
Karin Gillerman obtained her training (LAc, BSc with honor) from the Israeli college of integrative medicine 1998. She specialized in TCM for women health and gynecology and further specialized in acupuncture to support IVF and infertility (PCOM, NY). She practices acupuncture in the UK (NHS and private fertility clinics) and leads a RCT at the HUH. She teaches and lectures worldwide and participated as a speaker in international medical conferences. Her unique approach is to integrate acupuncture with western medicine as to support fertility treatments and improve their outcome.
Abstract:
Clinical trials assessing benefits of acupuncture on IVF have differed in study design, protocol, outcome measures and commercial bias. This heterogeneity precluding firm conclusion regarding the efficacy of acupuncture in this field. To address this, international acupuncturists experienced treating women during IVF participated in Delphi questionnaires and reached a consensus protocol to be used in future research (Smith et al 2012). This was the first study to use this agreed standard protocol. This was an RCT, in which 157 women were randomised to receive either acupuncture treatment three times in the treatment cycle in addition to our standard IVF protocol (n=79) or no acupuncture treatment (n=78 ). All women in the study were undergoing their 1st or 2nd IVF cycle, were 23-43 years old with BMI<30. Those randomised to the study group (n=79) received acupuncture based on the Delphi consensus protocol, between days 6-8 of ovarian stimulation and twice on the day of embryo transfer before and after transfer. The IVF practitioner was blinded to the randomisation. The primary end point was live birth. 15/79 women in the intervention group withdrew from the study (did not complete the acupuncture treatment or had cancelled cycles) compared to 9/78 women from the control group (P <0.001). A per-protocol analysis revealed that the rate of live births (27/64, 42% vs 11/69, 15.94% P=0.03) and positive pregnancy tests (34/64, 53% vs 19/69, 27.53% ,) were significantly higher in the acupuncture group compared with the control group (p<0.005). The results of this study imply that acupuncture may be offered as a possible method of improving IVF outcome. This study was the first to follow a widely approved consensus protocol hoping to settle disagreement in the literature and resolve previous disparity.